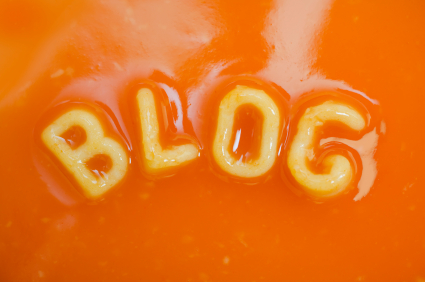 Image Source: http://www.ereleases.com/prfuel/more-guest-blogging-opportunities/
Hello 7th graders,
I am so impressed by your first attempts at blogging last week! Many of you already seem like old pros!
This week, we will be creating our new individual blogs using the website:
http://kidblog.org/home/
To get started on your blog, follow the step by step instructions below:
1. To create your new blog simply go to your class' blog website and find your name on the drop down menu and then type in your password (this password is the same as your Achieve3000 password).
2. Begin exploring on your blog. Choose a name for your blog that represents who you are as a writer. The default option is: Your Name's Blog.
3. Click on your profile at the top of the site once you are logged in to change your blog's theme and add an avatar that will represent you.
4. Now you're ready to write your post! Click on new post and begin your draft. Don't forget to give your post a title!
5. Your first step will be to insert your Six Word Memoir slide - simply click on
Upload/Insert Media:
at the top of your post and then select: "Media Library." Once you have successfully uploaded your image, it's time to start writing!
Blog Assignment - Submission for review due Tuesday! (Two MEATY paragraphs MINIMUM)
1. Underneath your memoir, give some background about the assignment. Is there a story behind your Six Word Memoir? If so, tell it using details and description that support your memoir. If your memoir is more of a personal motto, explain what the motto means to you.
2. Write an *I LOVE* paragraph about something that you love. You could focus on a hobby or activity, or a place that is special to you. Use the paragraphs we read in class today as models. Use lots of specific VERBS and NOUNS.
Remember, this is your first blog post so your goal is to share with the world who you are and what is important to you! Be honest, personal, and creative! And, as always, proofread for Capitalization, Usage (grammar), Punctuation, and Spelling.